In continuation of my previous post, I will elaborate on the balance 5 techniques of joining yarns in crochet. As mentioned earlier, all these techniques are part of finishing. Only with practice you will come to know which technique gives you the desired result.
Magic knot

Invisible knot

Spit splicing

Yarn braiding – Single color yarn join

No Knot join
1. Magic knot –  This method is good with fine yarns and yarns with texture. Any yarn with smooth silk like texture won't hold this yarn joining method. This can be used for same color yarn or contrast colors. Follow the images for stepwise instructions.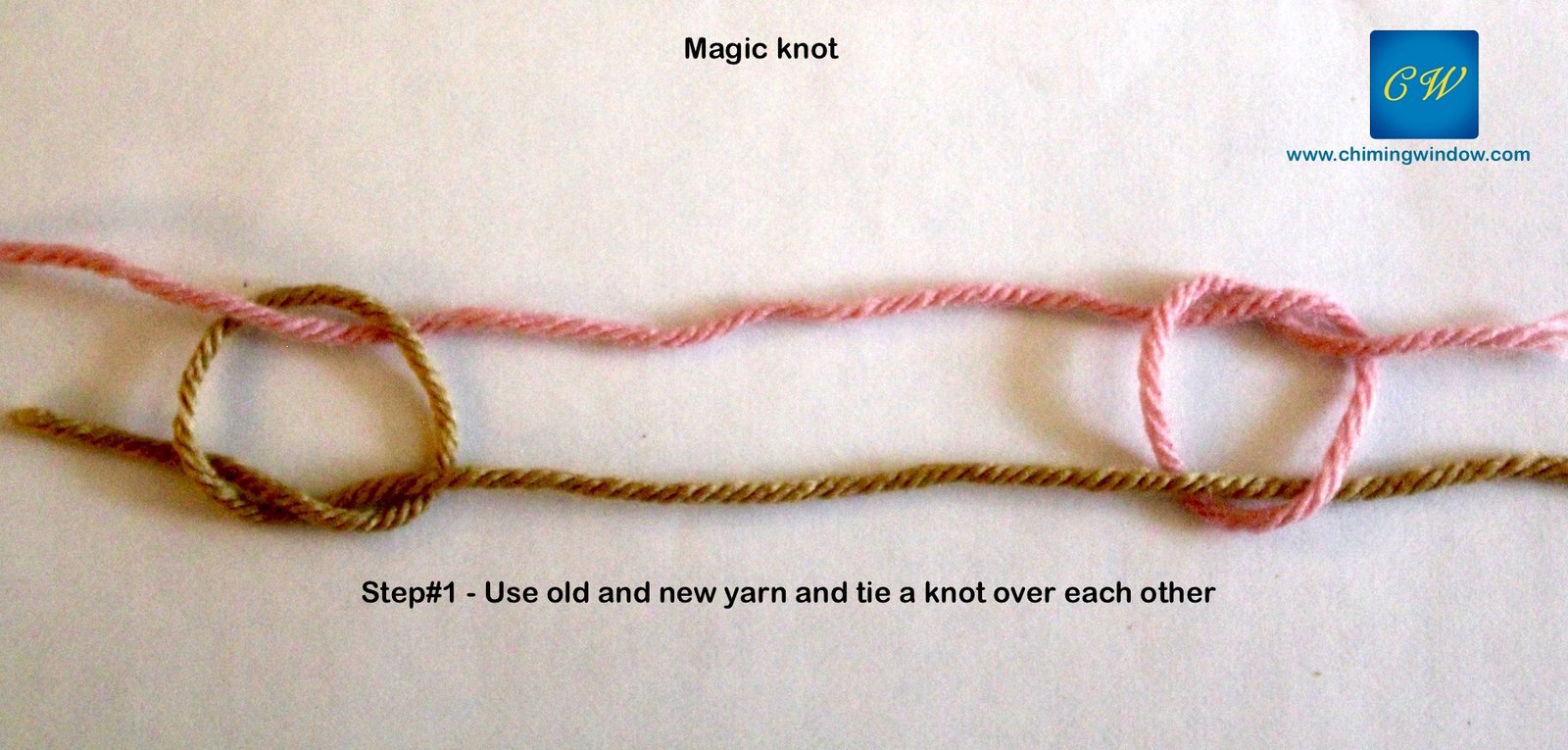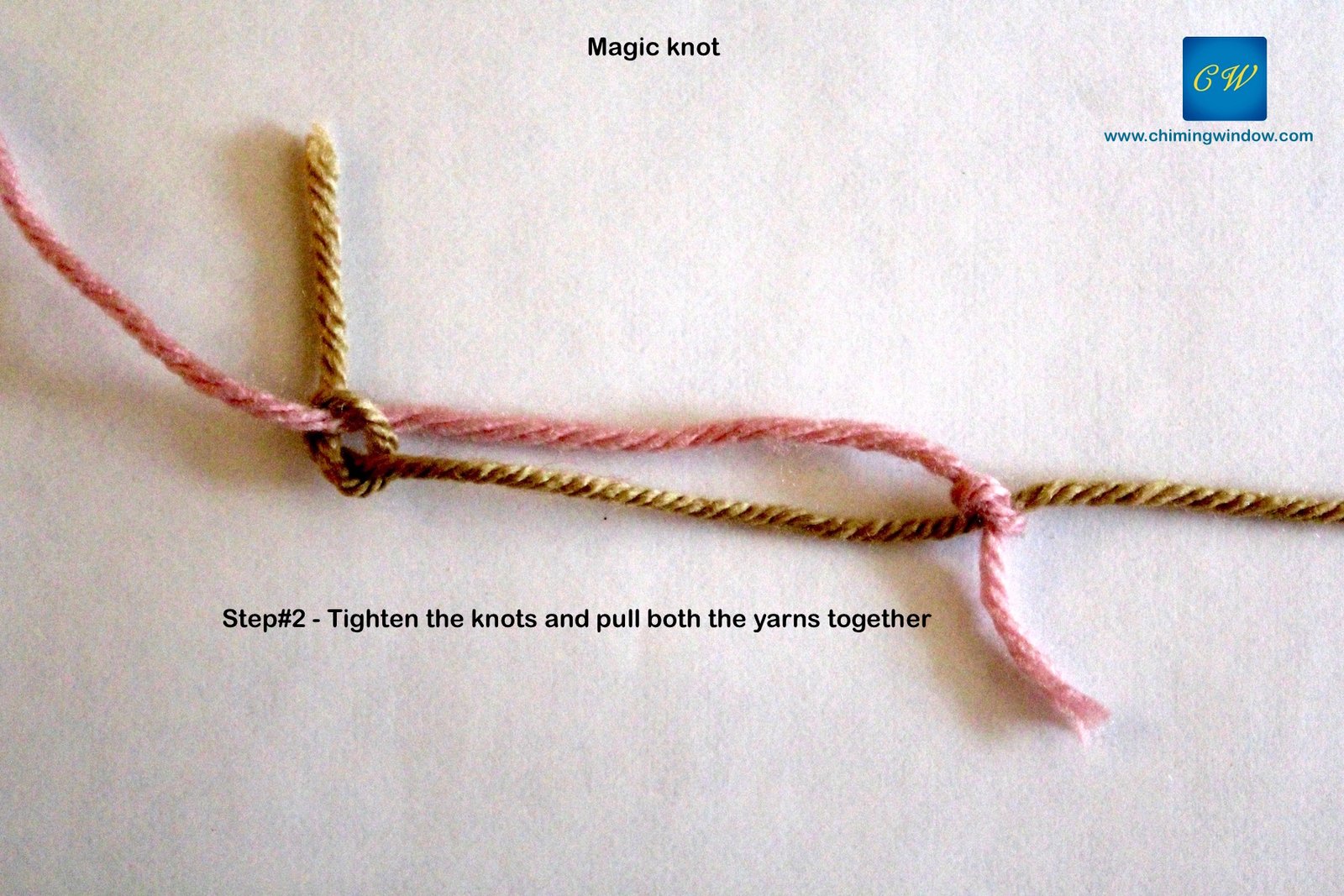 2. Invisible knot – This is a method which doesn't leave any loose ends, therefore no need to worry about finishing the tails of the yarns later. This method holds good for both single or multi color projects. Stepwise instructions have been explained in the following images.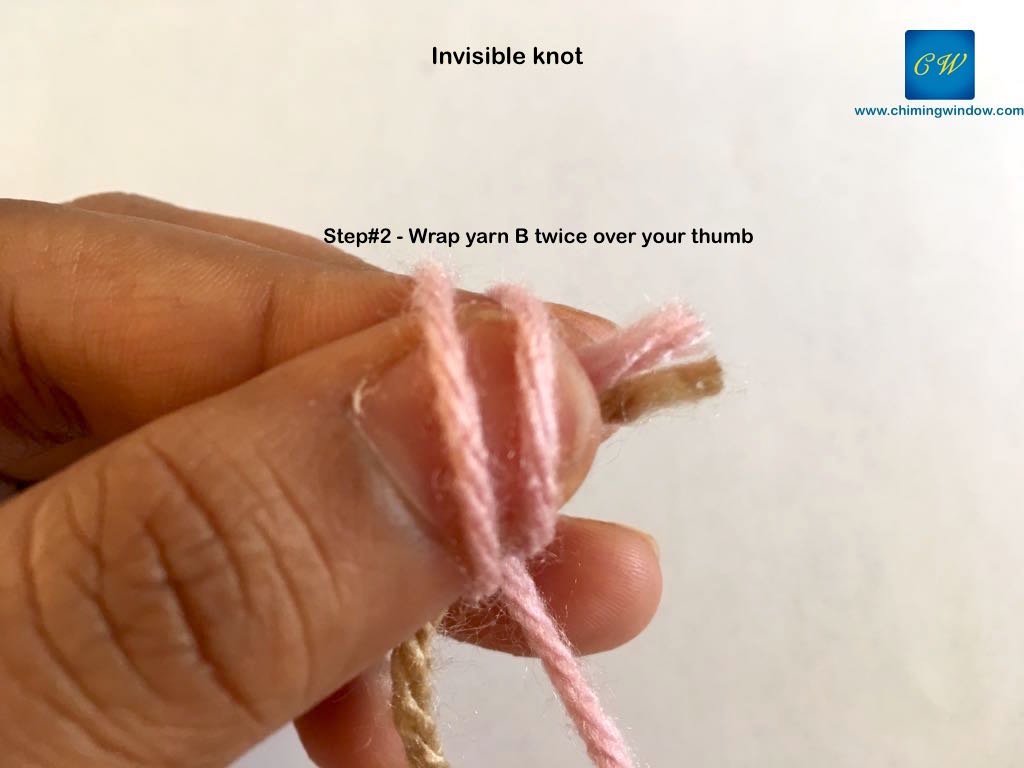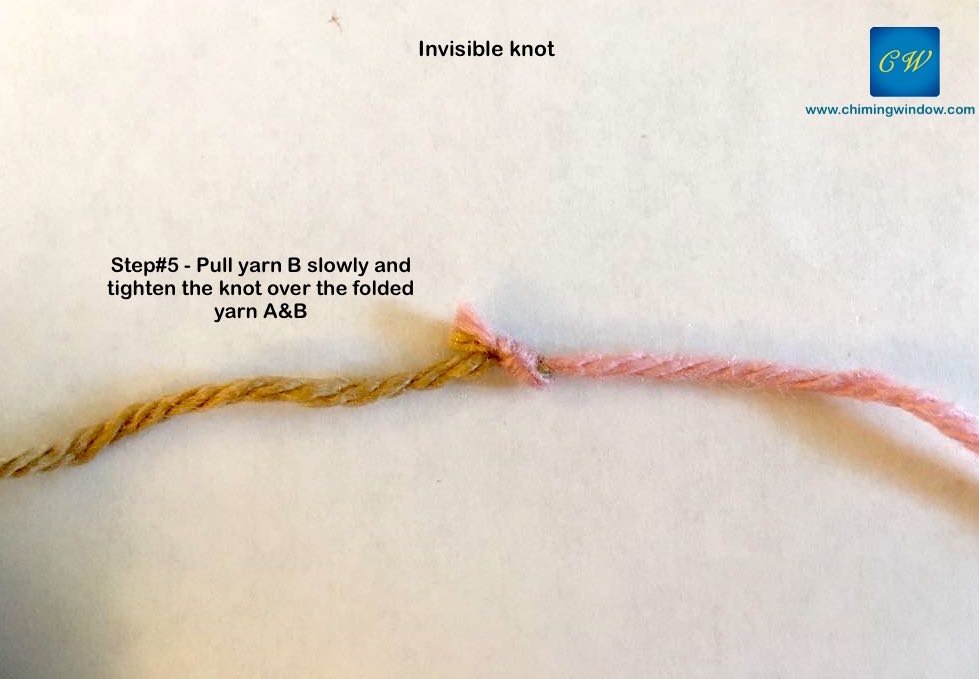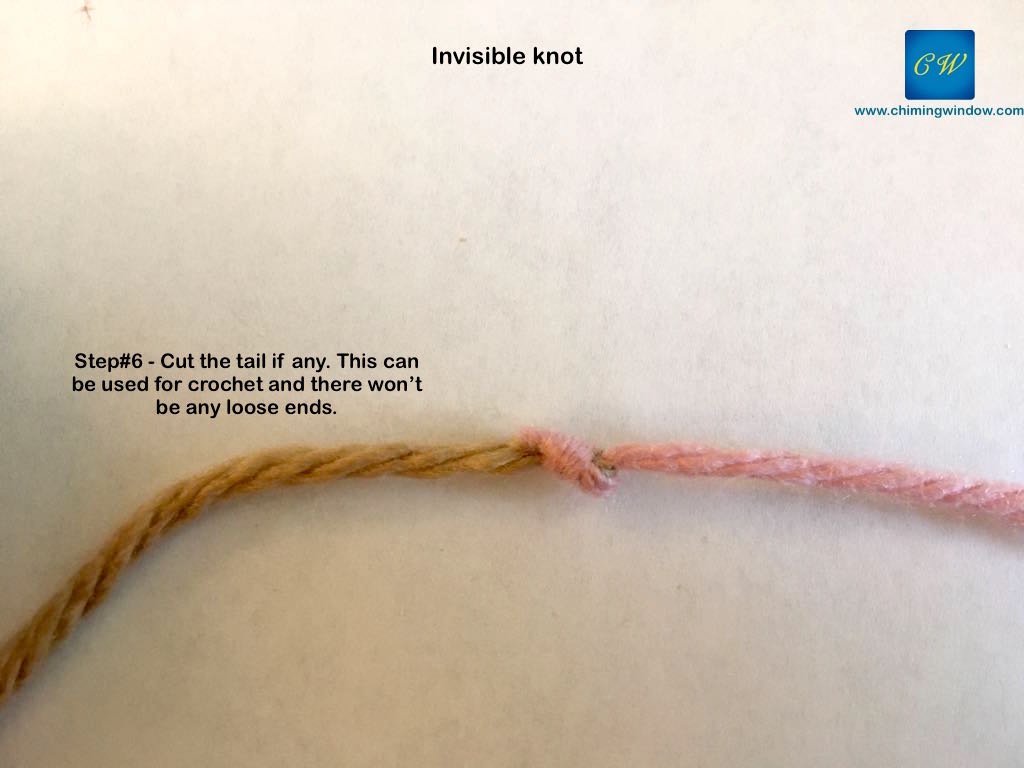 3. Split splicing – This method holds good for the yarns made of animal fibers of same color. Neither you will feel the join anywhere nor it will leave any loose ends. Untwist both old and new yarn for 4″ and split them into halves separately. Cut approximately 3″ of split half of each yarn. Place both the yarns together, wet it with spit and twist both the yarns together between your palms. Following images are self explanatory for following the steps. 
4.Yarn braiding – This method is also advised for joining single color yarn. Untwist the old yarn for 3″-4″ and split the untwisted part into half. Clip the new yarn at the end of the split ('V' point of old yarn) and start braiding till you run out of the old yarn. Remove the clip and crochet with the yarn, clip any loose ends later. Follow the images for each step to learn this finishing technique.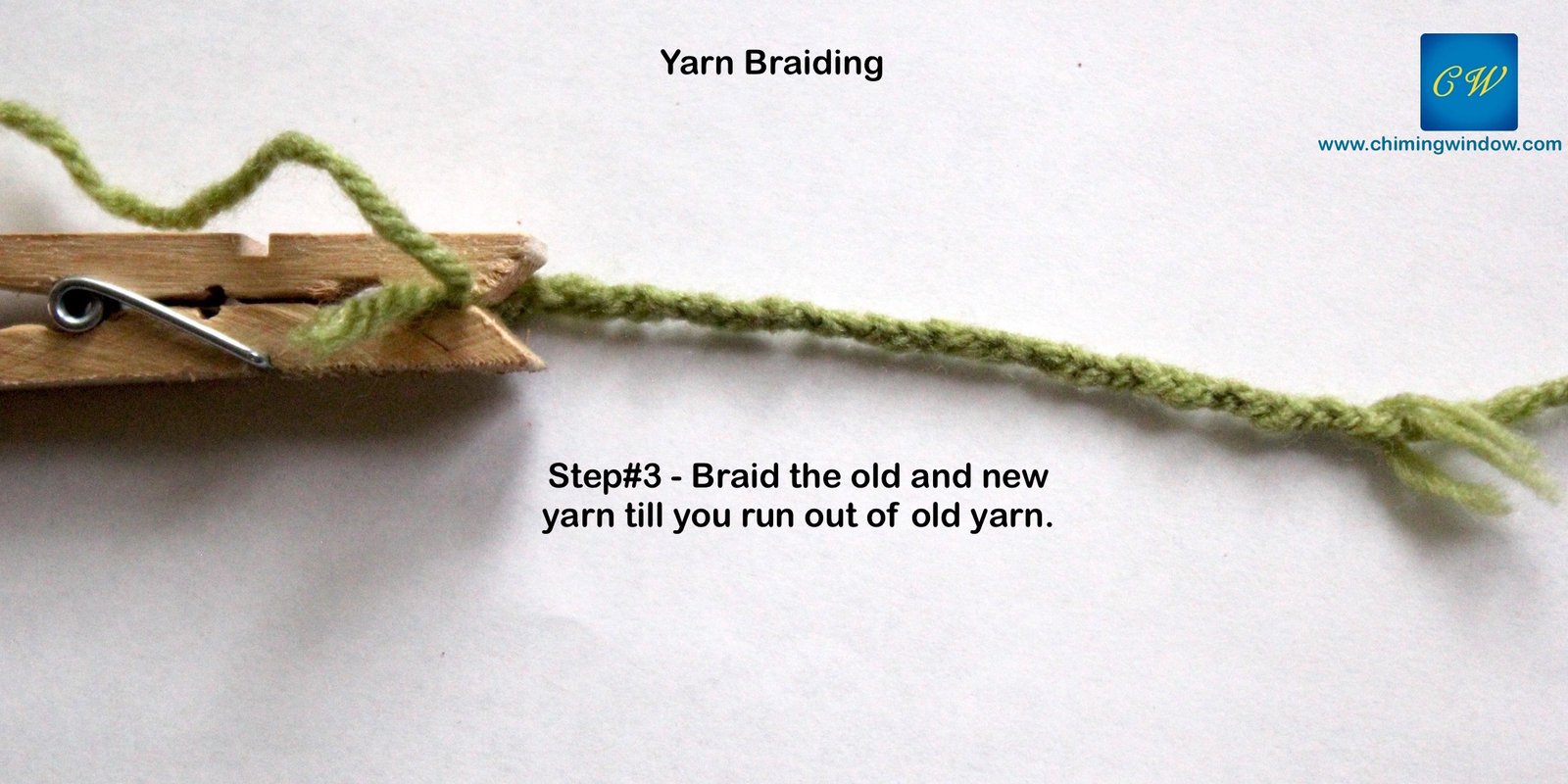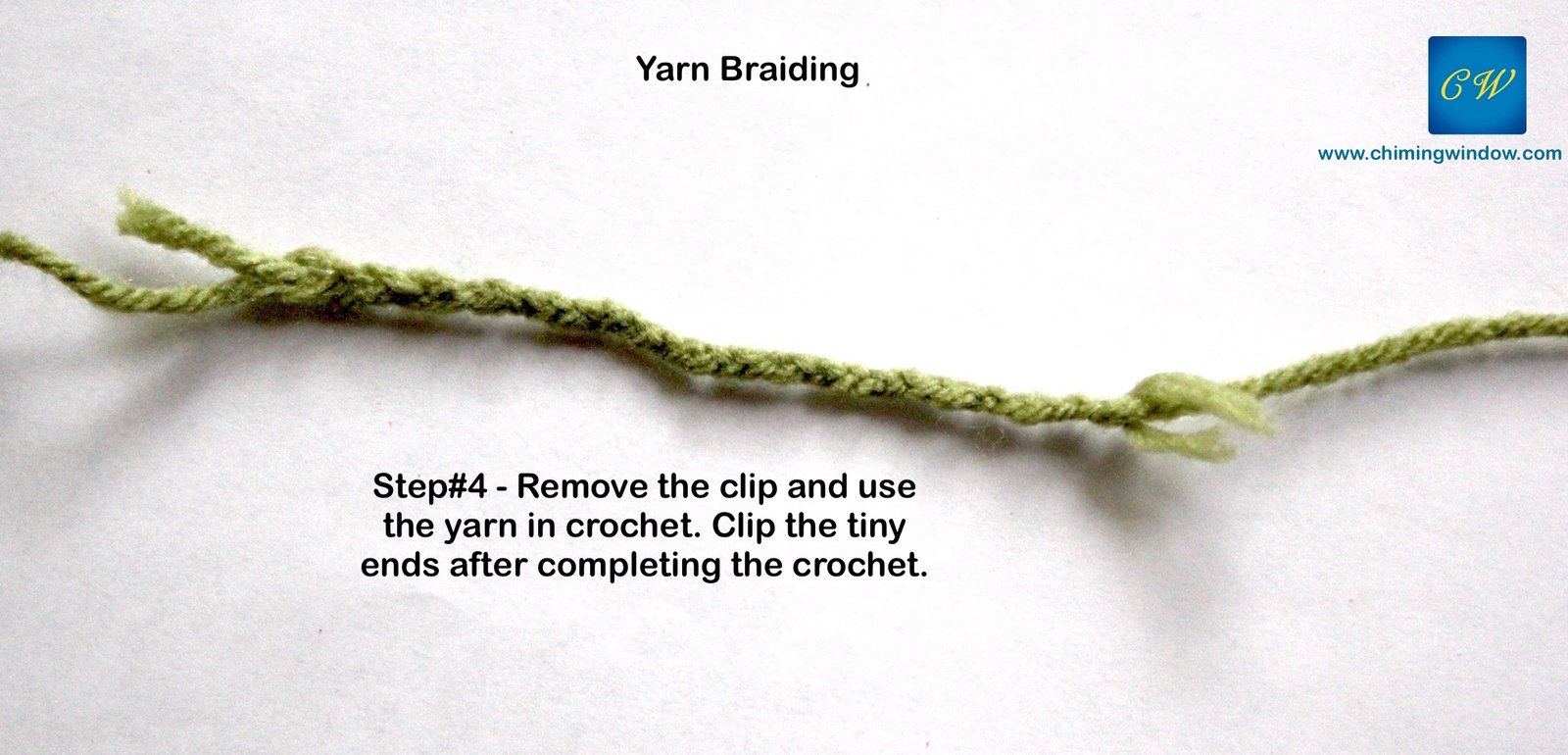 5. No Knot join – This method is good for amigurumi projects. When you have 3-4″ length of old yarn left, align the new yarn and make one stitch together with both the yarns. Continue further crochet in the new yarn. The loose ends can either be darn in later or crochet over the loose ends to finish simultaneously. This method can be used for both single color or multi color projects.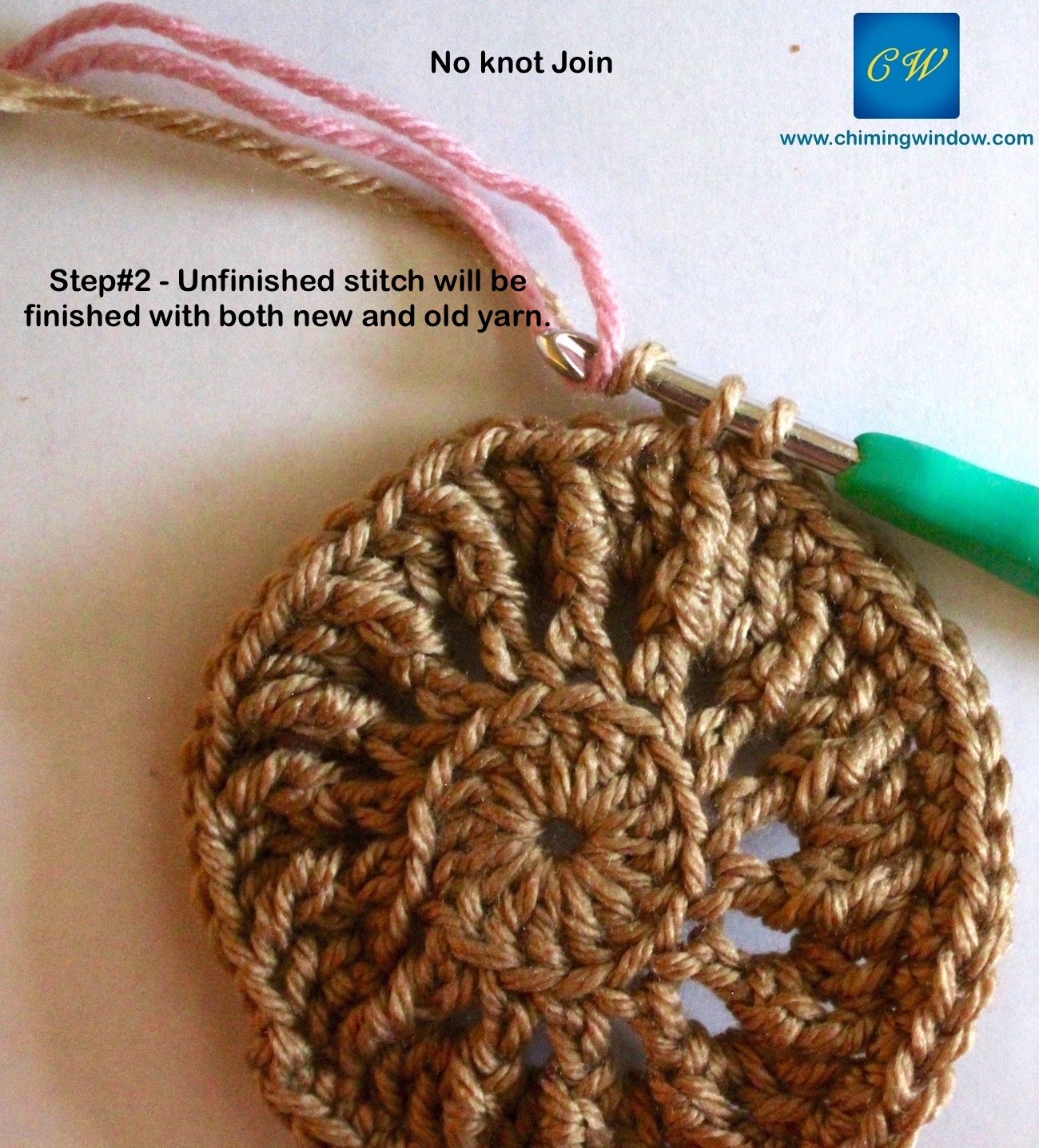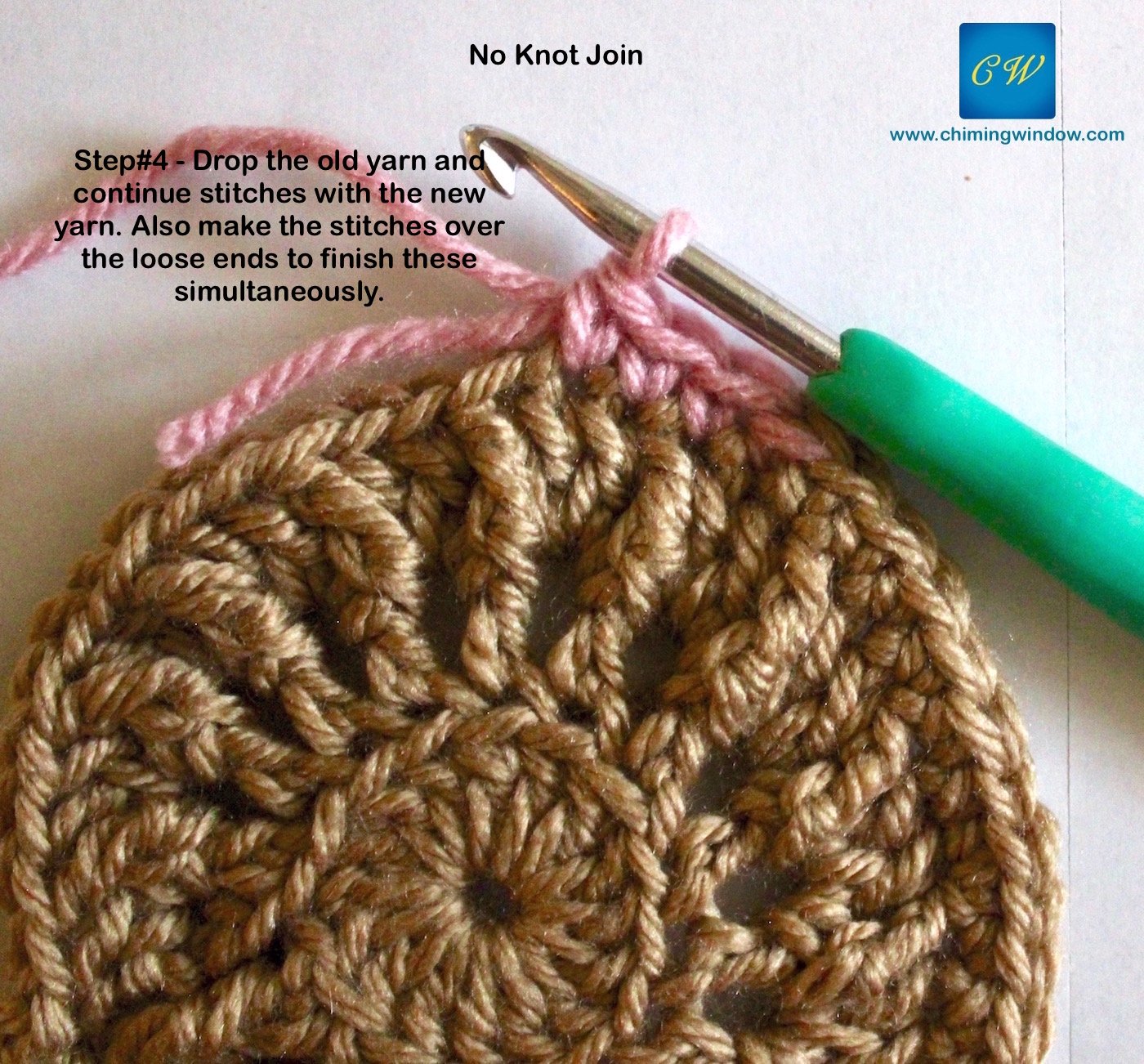 Using any of the yarn joining method is personal choice. The one you like and feel comfortable with. There are people who do not like knots in their projects, and there are some, who are ok using knots. It is always good to know multiple options of joining a yarn. While working on a project, it becomes easier to decide which option will work the best in the that specific project.
Finishing is a wider area and joining yarn is only one part of it.
My next post will cover methods of fastening off, darning and turning chain requirement for various stitches.
Please leave your feedback, comments, questions for me to connect with you all directly.