BACK LOOP SEAM –  (With Needle)
Back loop seam, as the name suggests, worked only through the back loops of 2 pieces.Match the edges of the 2 pieces, with wrong side facing up. Insert the needle only in the back loops and sew it through. Refer the below images for the steps and needle movement and appearance on right as well as wrong side.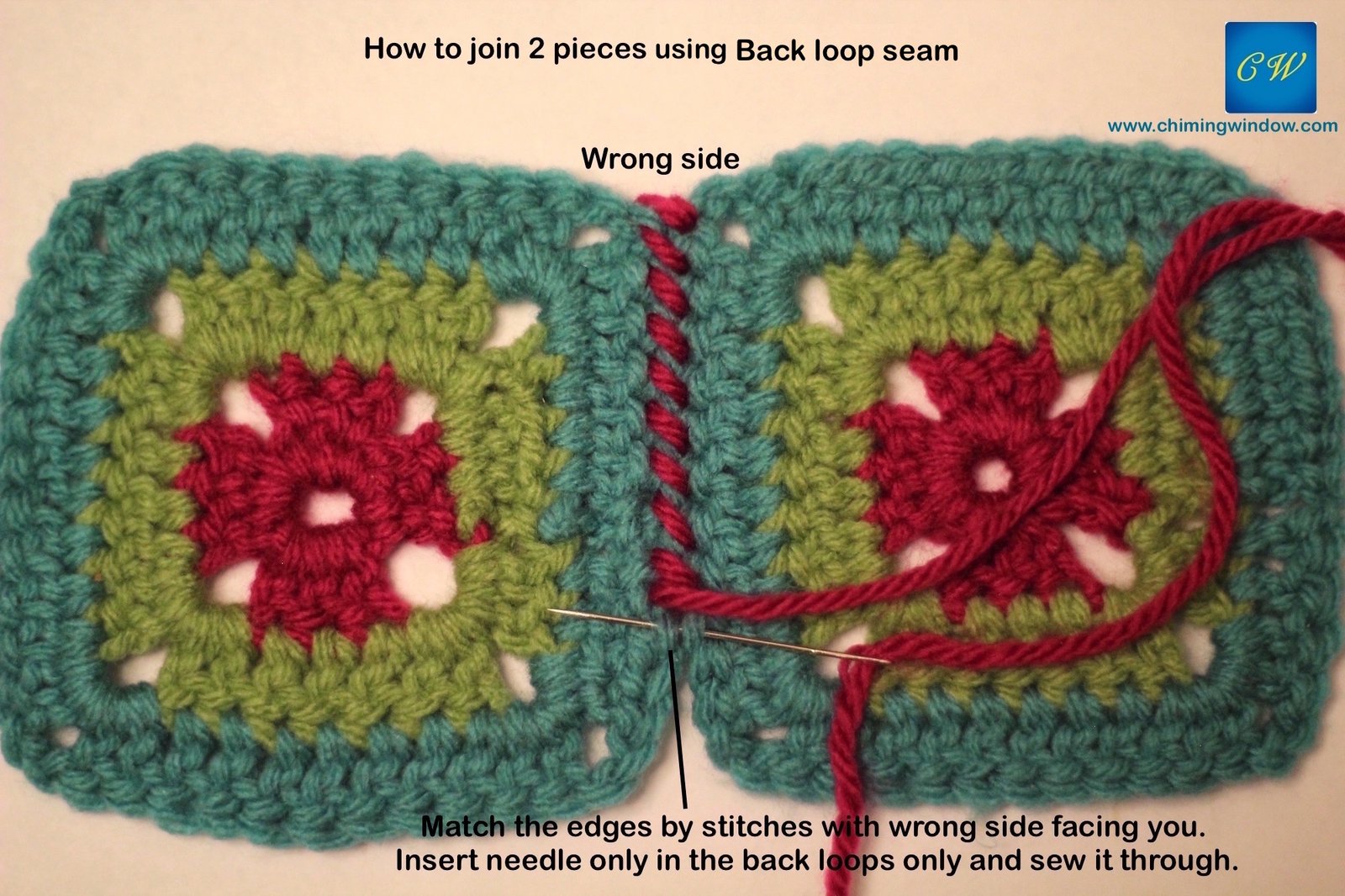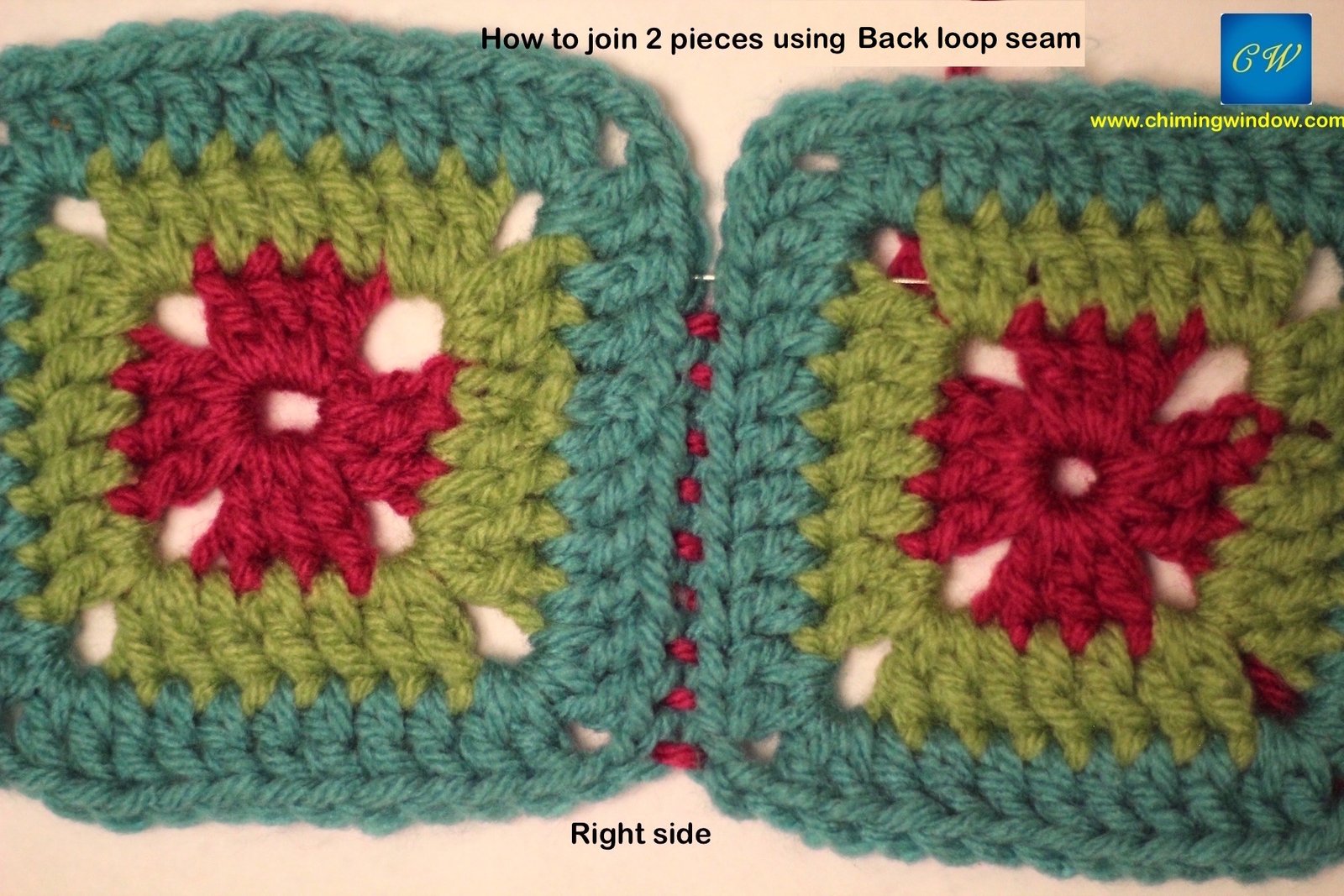 When the matching yarn is used in joining the pieces, the seam would be almost invisible from the right side.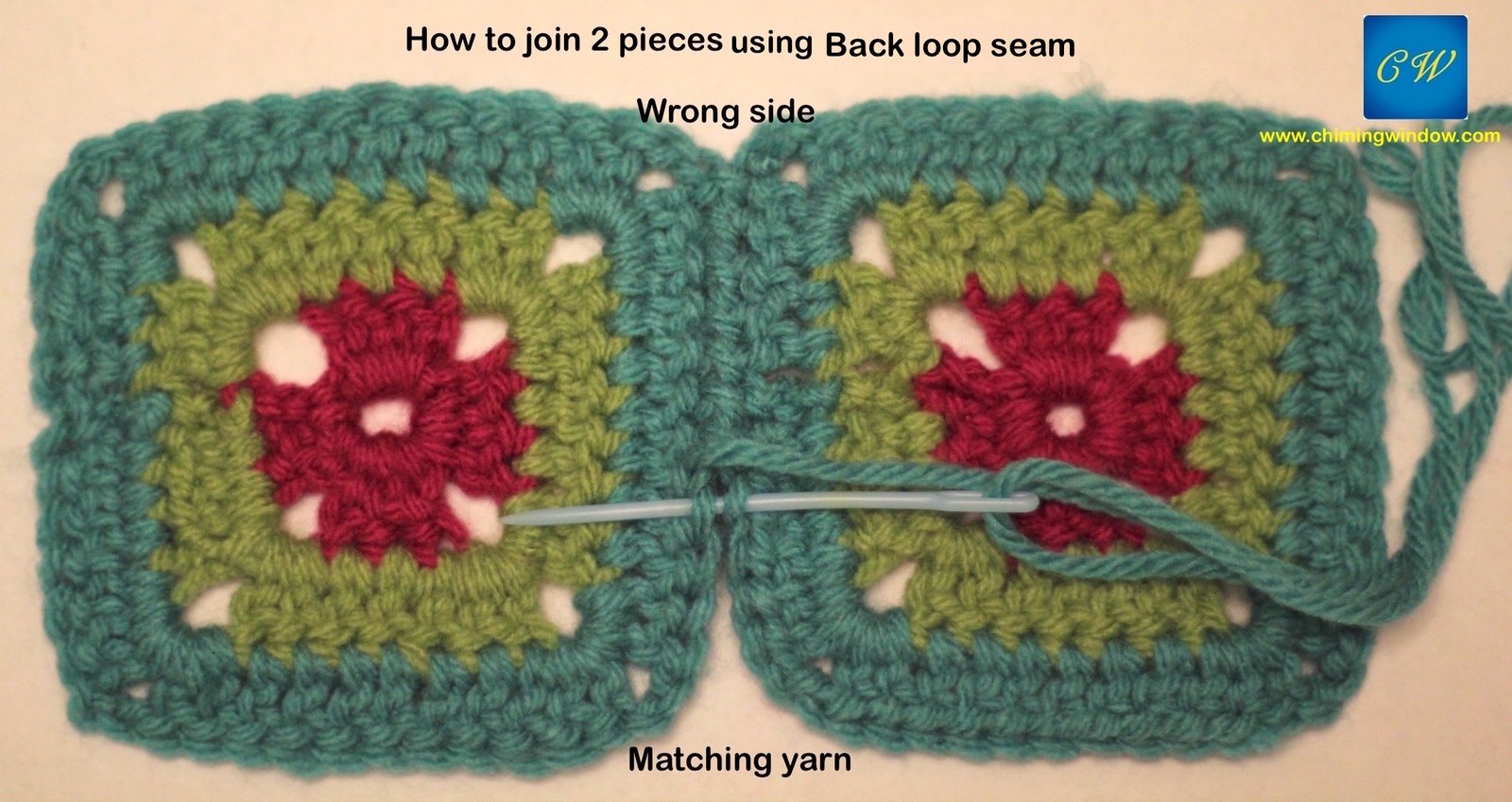 To learn other seams, click on the below links –
Seams with Tapestry Needle –
http://chimingwindow.net/whip-stitch-seam-seams1-crochet13/
Seams with crochet hook –