There are designs in crochet, which are made in pieces and later those pieces are joined together to complete the product. It could be afghans, blankets, toys, clothing or any other product. These seams could be
a) functional
b) decorative or
c) both.
Starting from this post, we will learn various types of seams which can be used for joining pieces. I will write in detail as much as possible to the best of my knowledge.
You can use matching or contrast color yarn for the seams in the project, but, to explain clearly in the images I will be using contrast color in most of the stitches, for the clear visibility, how the needle/thread moves and appears in the seam.
Few points to keep in mind while working on the seams in a garment –
Side seams should be worked from bottom to up till armhole
Shoulder seams should be worked from neck to shoulder point.
Sleeves should be worked from cuff to armhole.
Either tapestry needle or a crochet hook would be needed to join the crochet pieces. Each seam will have its tool mentioned with the name itself.
WHIP STITCH –

(With Needle)

Whip stitch seam can be both decorative (in garments ) and functional. It can be used to join granny squares, regular squares or other shapes. Yarn color for the seam can be  either matching or contrast (if you want the seam to stand out as decorative feature). It is done from the right side of the squares and worked through the complete stitch need the edges.

Hold the 2 pieces together, with right side facing outward, match the sides for stitches and insert the needle through the loops of the stitch of both the pieces. Refer below image for the same. Following images show the front and back appearance of the seam.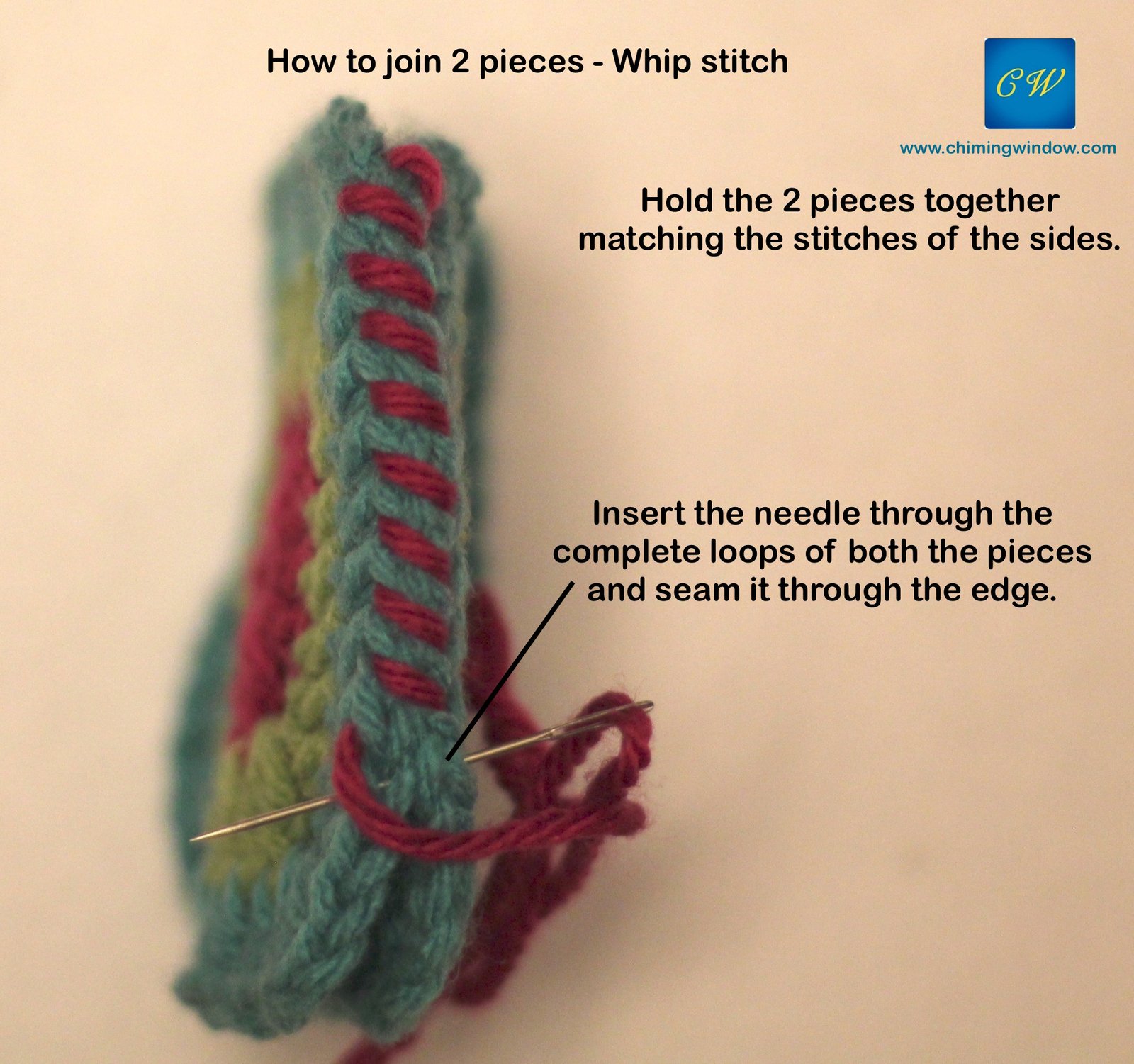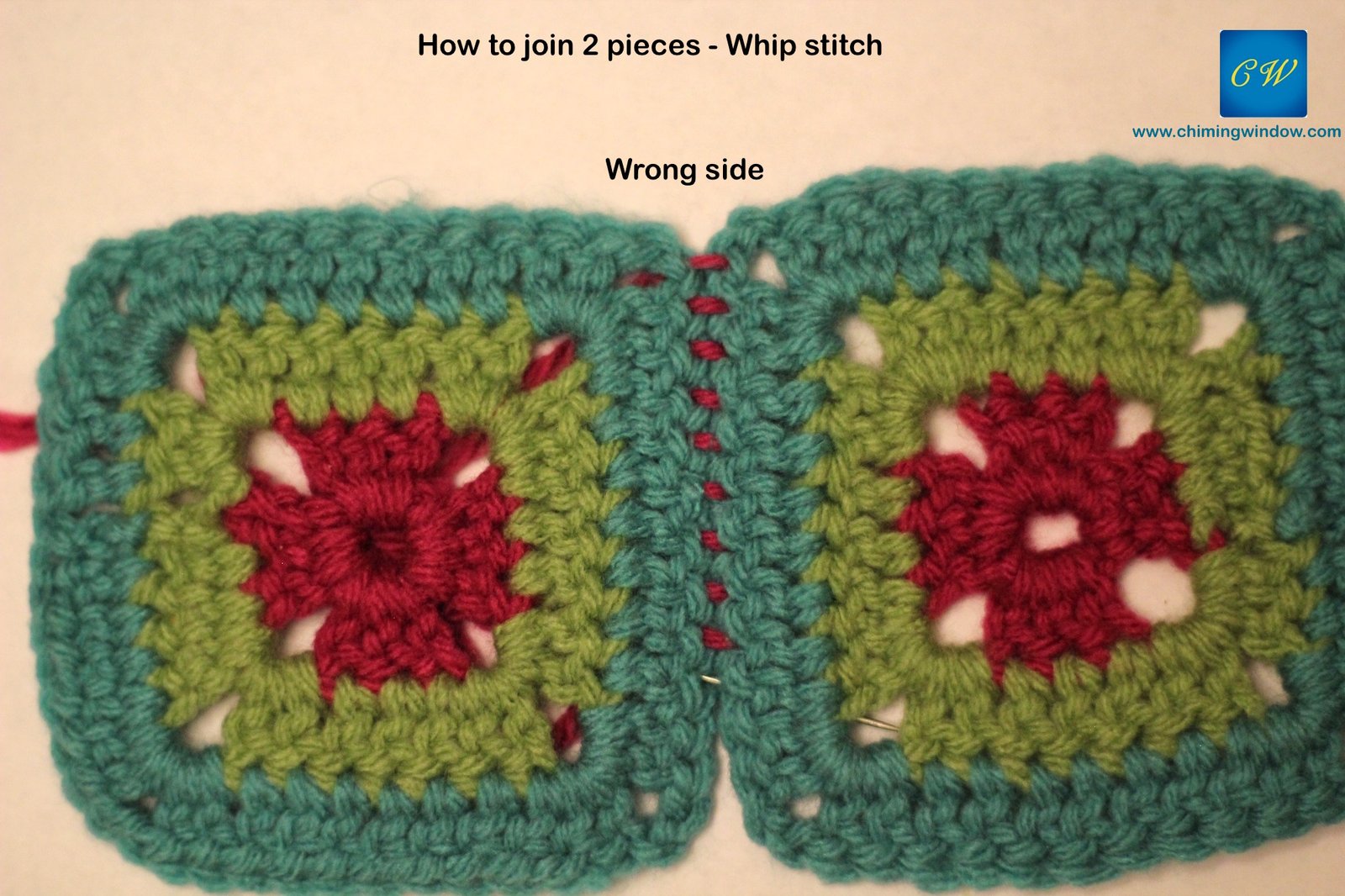 When a matching yarn is used in this seam, yarn blends in smoothly. Following images are the representation of the matching color yarn appearance.