SKIP STITCH SEAM

– (With Needle) 
Skip stitch seam, as the name suggests has appearance of skip stitch, hence the name. It is not a very stretchy seam, therefore it is good for loose garments and the projects where you want to avoid stretch on the seams. It works up fast. Put the pieces with wrong sides facing up and align the sides, which needs to be joined.
Match the corner stitches and insert the needle through both the pieces.Refer the below image. (Lock the yarn in the corner, before pulling it through the stitch.)
*Pull the yarn, insert the needle in the next stitch through both the pieces.* Repeat * * till the end.
Refer the below image for the needle movement.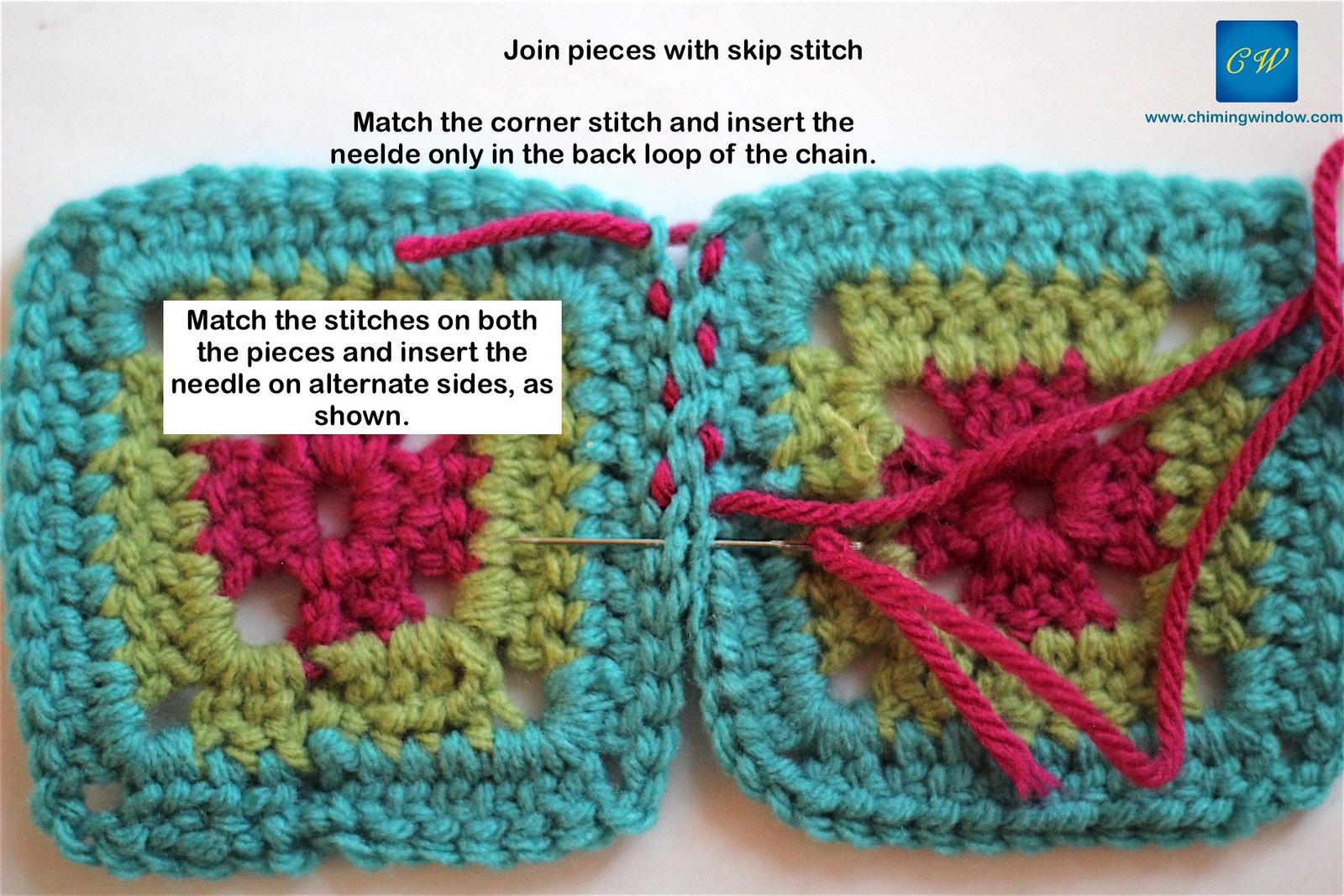 Click on the below links to learn more seams –
SEAMS WITH NEEDLE –
http://chimingwindow.net/whip-stitch-seam-seams1-crochet13/
http://chimingwindow.net/back-loop-seam-seams2-crochet14/
http://chimingwindow.net/back-stitch-seam-seams3-crochet15/
http://chimingwindow.net/chain-stitch-seam-seams4-crochet16/
http://chimingwindow.net/mattress-seam-seams5-crochet17/
SEAMS WITH HOOK –