JOIN ALONG WITH MAKING

– (With Hook)

There are times when you want don't want to pile up pieces to finish a project. A year ago, I didn't want to make small pieces to create a queen size blanket. Therefore i started joining pieces as I progressed on the blanket. This method is for the pieces made in rows. Join along to save all the hassle of joining piled up pieces later on.

Stitch by Stitch – To join stitch by stitch, you can simply join the yarn for the new piece in the corner stitch of the ready piece. Refer below image. Work the piece#2 in the last row of the piece#1. It is quite similar to how color change is worked for a stripe in a pattern.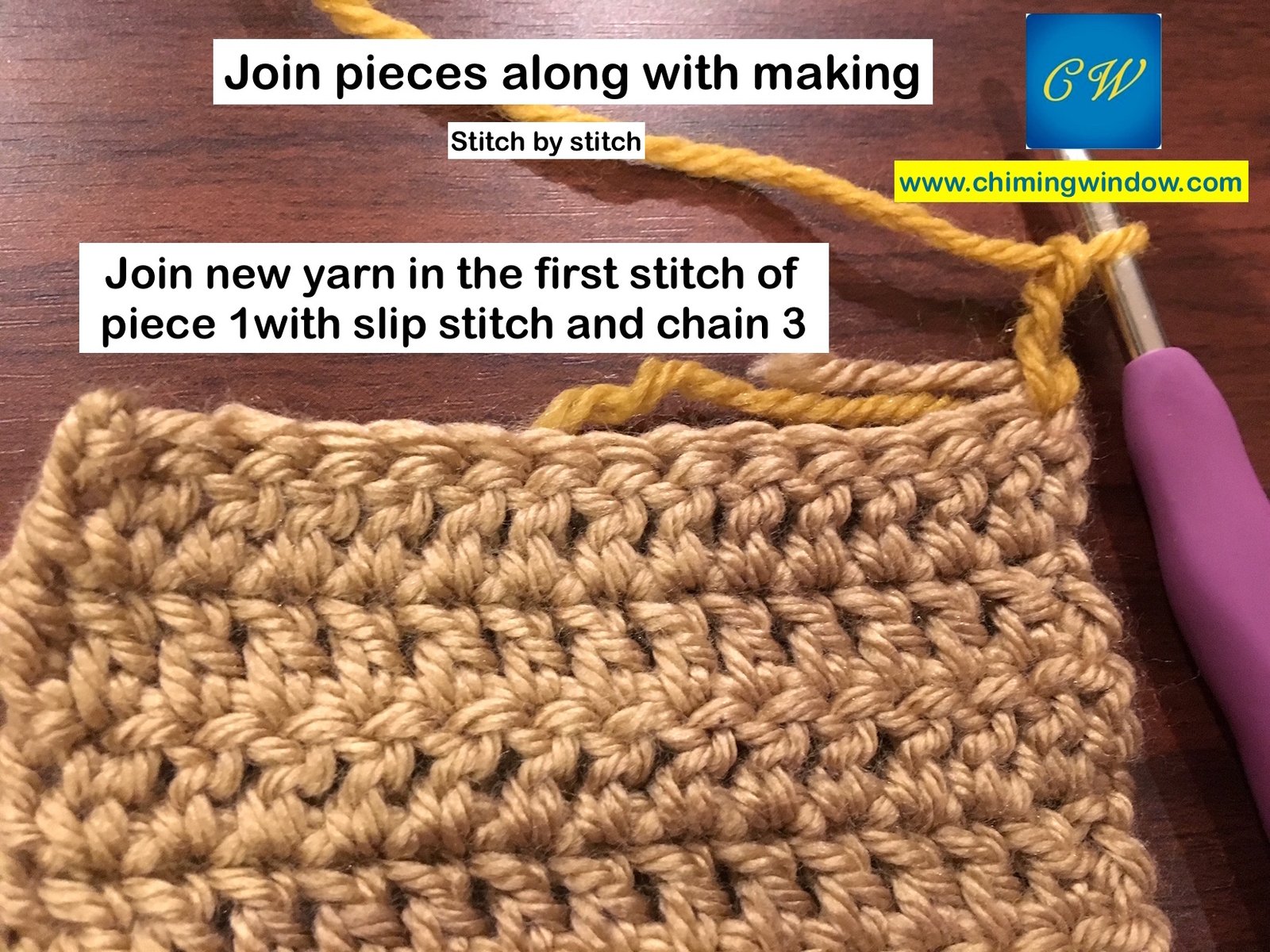 Row by Row –  Join the new color with slip stitch in one corner, as shown in the below image and make foundation chain. I used DC stitch in this example.
Continue with DC in row 1. After the last stitch is made in the foundation chain(next to the point of joining yarn), join with slip stitch at the top of the stitch of the row in the first piece, as marked in the below image.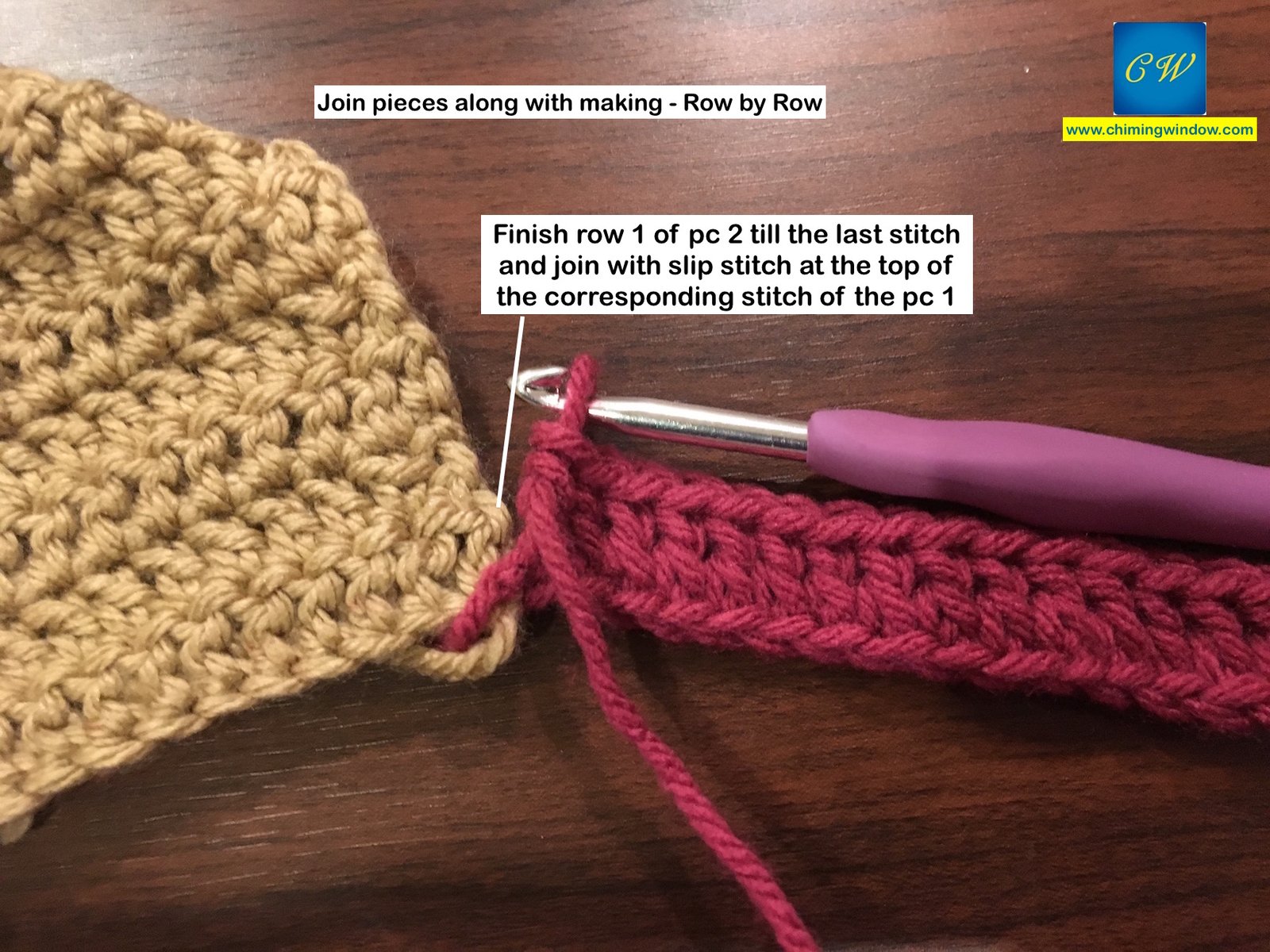 For row 2, make 2 slip stitches in the row 2 of the first piece as marked in the below image, and continue with DC in row 2.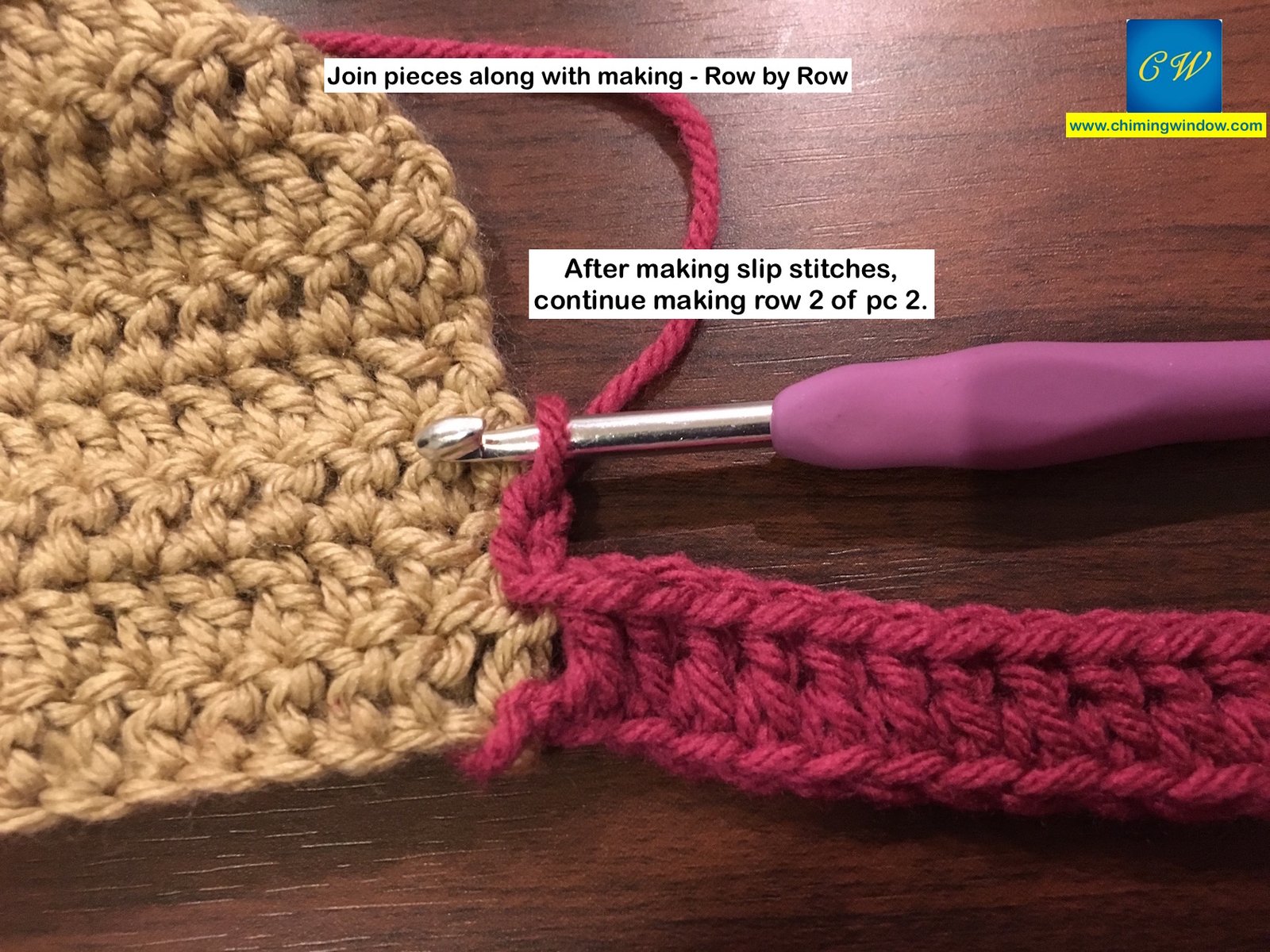 Repeat this till the last row. Front will have overlapping stitches in alternate rows and back will have running stitches in alternate rows. Refer below 2 images to understand the appearance.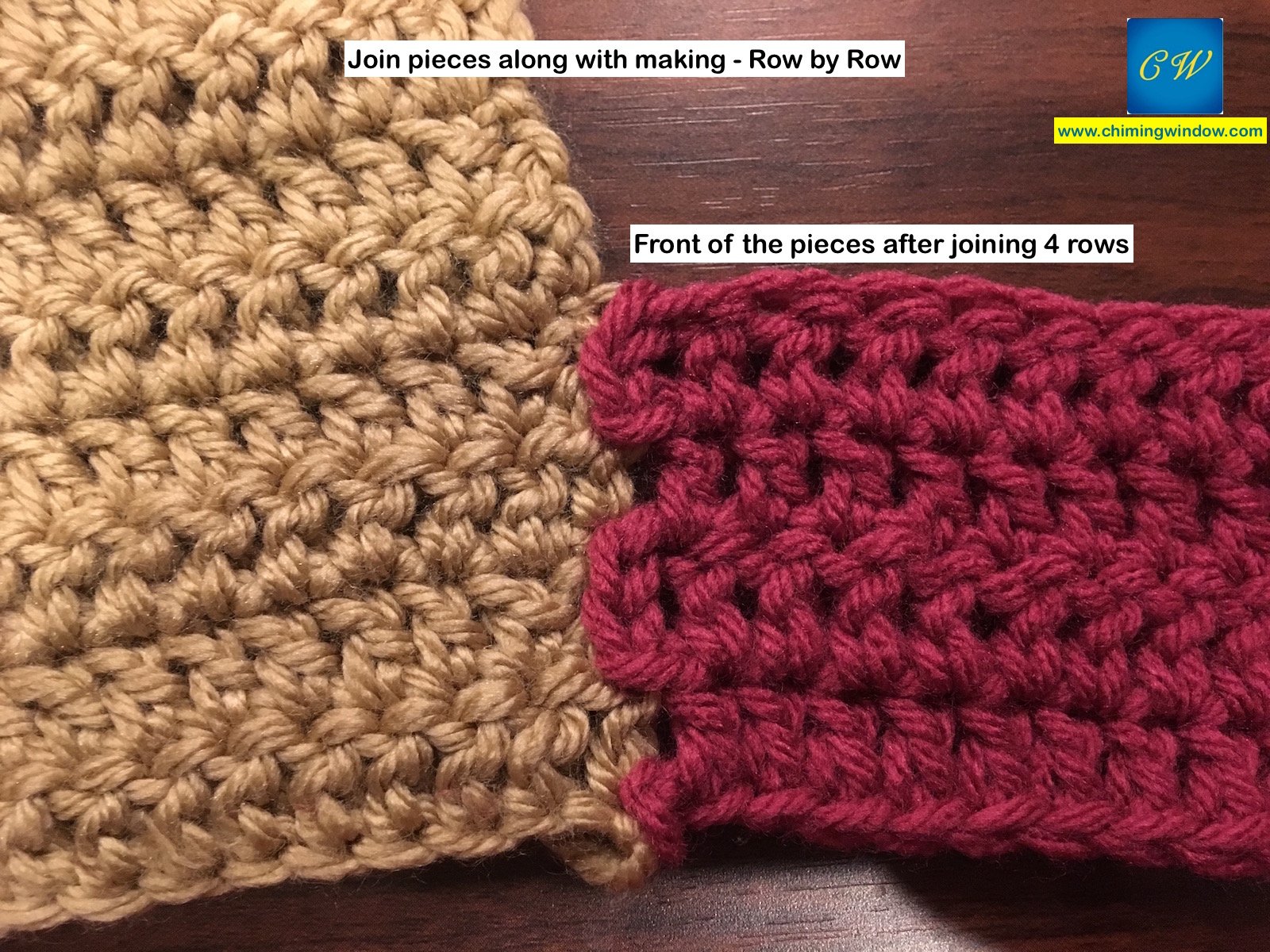 For more seams, click on the following links –
SEAMS WITH NEEDLE –
http://chimingwindow.net/whip-stitch-seam-seams1-crochet13/
http://chimingwindow.net/back-loop-seam-seams2-crochet14/
http://chimingwindow.net/back-stitch-seam-seams3-crochet15/
http://chimingwindow.net/chain-stitch-seam-seams4-crochet16/
http://chimingwindow.net/mattress-seam-seams5-crochet17/
http://chimingwindow.net/skip-stitch-seam-seams6-crochet18/
http://chimingwindow.net/woven-seam-seams7-crochet19/
SEAMS WITH HOOK –
http://chimingwindow.net/sl-st-seam-slip-stitch-seams8-crochet20/
http://chimingwindow.net/sc-seam-seams9-crochet21/
http://chimingwindow.net/sc-ch-seam-seams10-crochet22/
http://chimingwindow.net/alternating-sl-st-seams-11-crochet23/
http://chimingwindow.net/flat-zipper-seam-seams-12-crochet24/
http://chimingwindow.net/cable-stitch-seam-seams13-crochet25/