BACK STITCH SEAM

– (With Needle)
Back stitch seam is good for joining irregular edges as in sweaters or other loose fitting garments. It can easily be used on top and lower edges (stitch by stitch seams) or on sides (row by row seams). Place the pieces to be joined together with right sides facing each other. Pin the pieces together so that they remain in place during seaming. I have used a contrast color sewing yarn to show the seam and needle movement clearly.
Use a matching yarn with tapestry needle and the yarn will blend in with the pieces itself.
Thread the needle with matching yarn and insert it at a stitch distance from the edge. Pull the needle through along with the yarn and insert it at towards the edge for the first stitch and take the needle out  at a stitch distance from the first point. Below image will help in better understanding of the steps as these are clearly marked.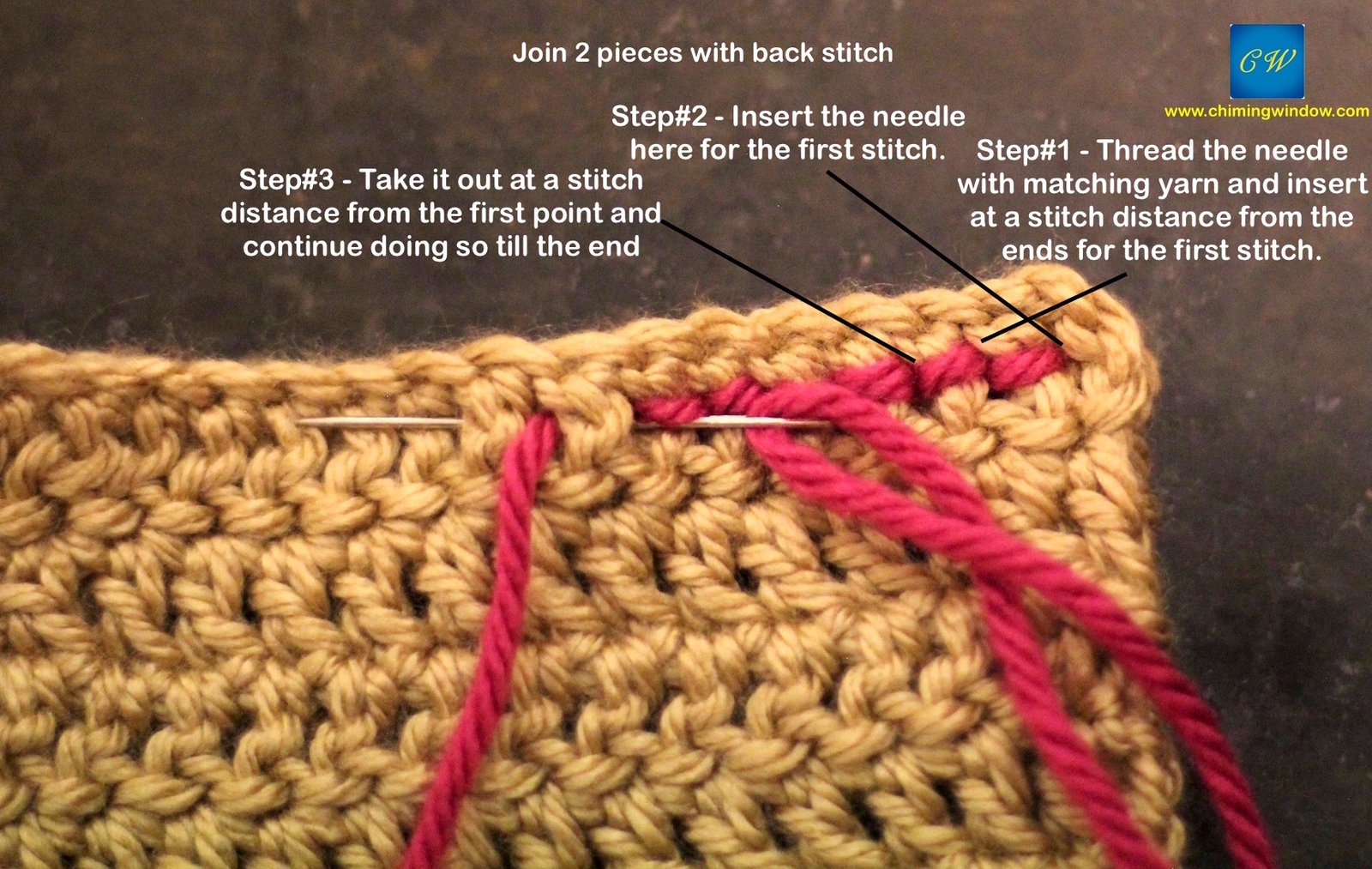 For more seams, click on the following links –
SEAMS WITH NEEDLE –
http://chimingwindow.net/whip-stitch-seam-seams1-crochet13/
http://chimingwindow.net/back-loop-seam-seams2-crochet14/
SEAMS WITH HOOK –