CHAIN STITCH SEAM – (With Needle)
Chain stitch seam is the same as slip stitch except that instead of using crochet hook, a tapestry needle is used here. Put the 2 pieces together with right sides facing each other.  A row of chain stitches in matching thread is formed, from right to left and it is worked close to the edges. Follow the steps and needle movement in the below images.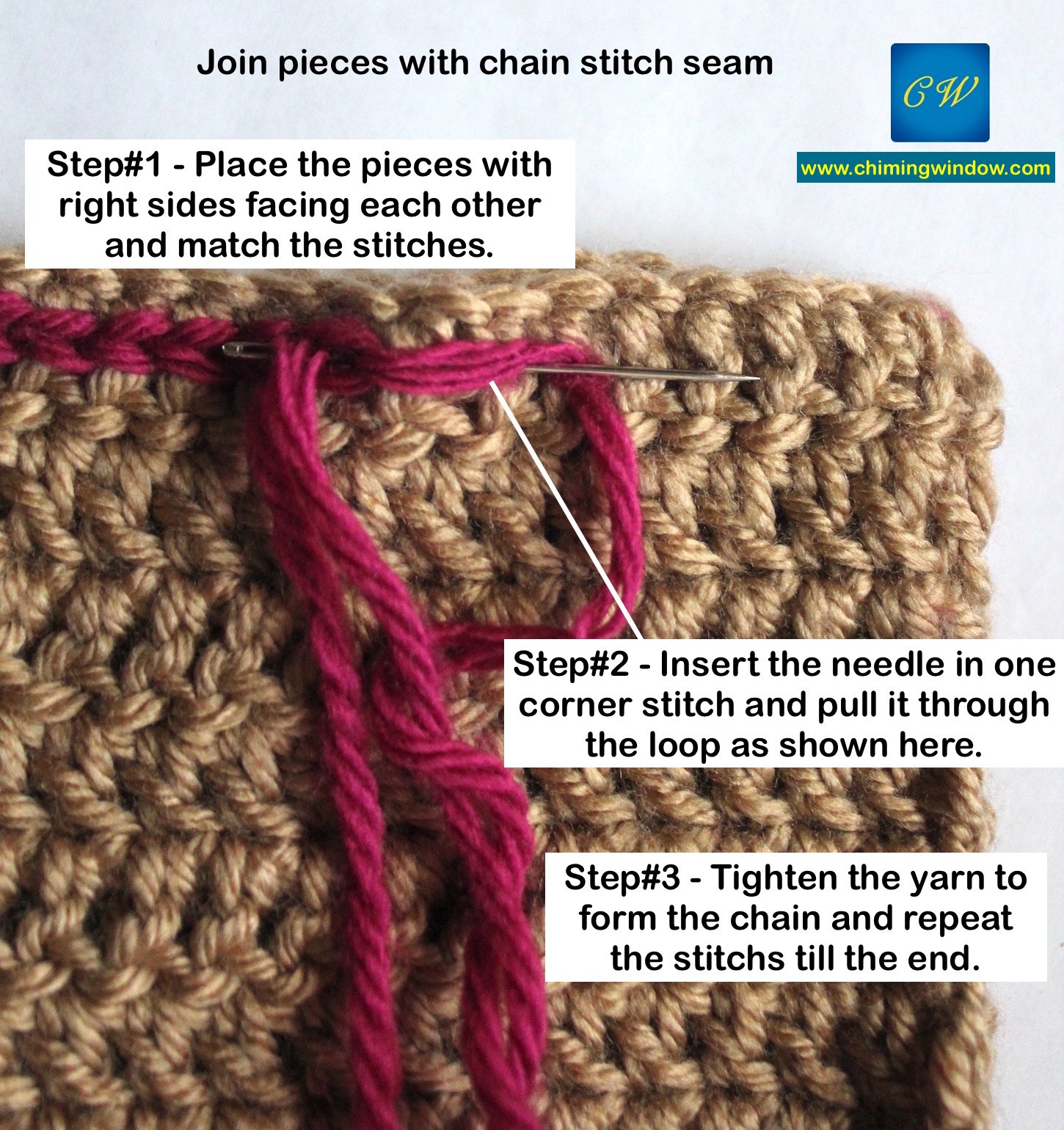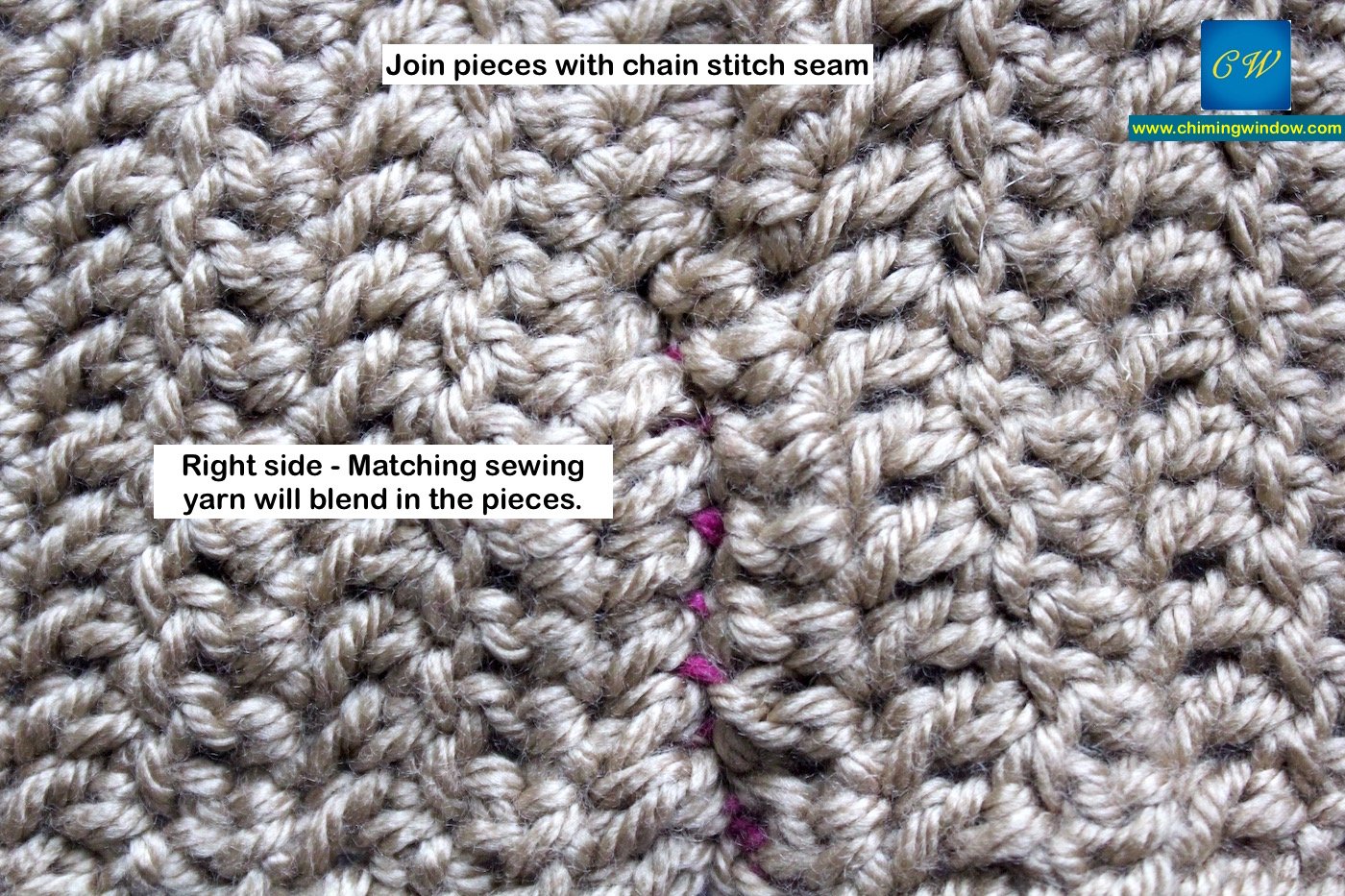 Due to contrast color yarn used in the seam, stitches are visible on the right side. When a matching yarn will be used, the stitches won't be visible like this. Yarn would blend in smoothly.
For more seams, click on the following links –
SEAMS WITH NEEDLE –
http://chimingwindow.net/whip-stitch-seam-seams1-crochet13/
http://chimingwindow.net/back-loop-seam-seams2-crochet14/
http://chimingwindow.net/back-stitch-seam-seams3-crochet15/
SEAMS WITH HOOK –