MATTRESS SEAM

– (With Needle)
This seam truly becomes invisible after completion. Use a matching yarn and voila. Mattress seam is very good option to sew hoods and other areas where you have to sew pieces but you don't want it to be noticeable.
Since this seam is done from the wrong side, put the pieces with wrong sides facing up. Align the sides, which needs to be joined. Match the corner stitch and *insert the needle from back to front (from right side to wrong side)* on one piece.Repeat * *the same on the other piece and continue through the edge.
Pull the ends of the yarn, once the entire side is joined. As soon as the sewing yarn is tightened the seam will become invisible. Tighten the sewing yarn carefully to avoid puckering on the seam.
Following images will help in better understanding of the needle movement to achieve the seam.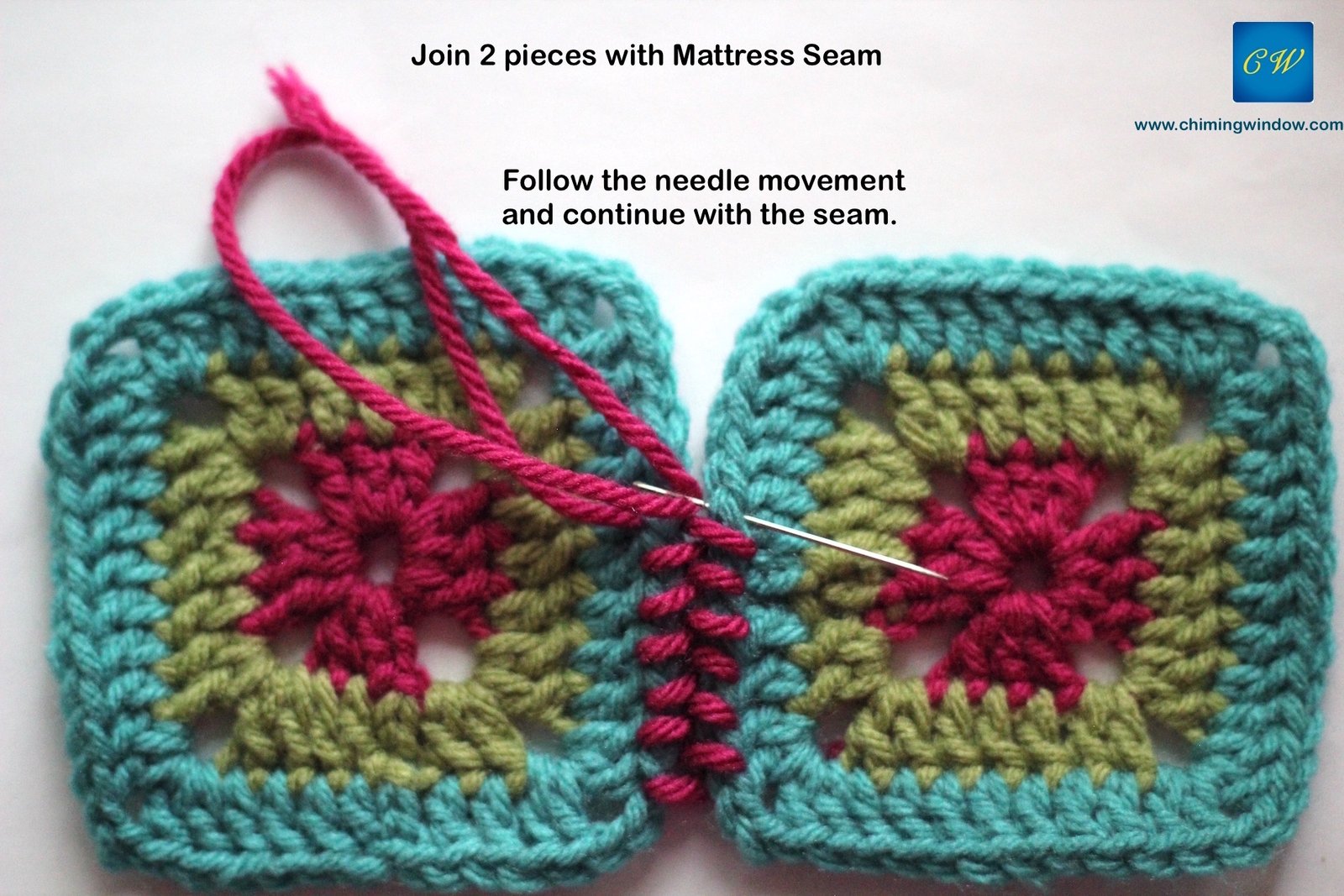 To learn more seams, click on the below links –
Seams with the Tapestry Needle –
http://chimingwindow.net/whip-stitch-seam-seams1-crochet13/
http://chimingwindow.net/back-loop-seam-seams2-crochet14/
http://chimingwindow.net/back-stitch-seam-seams3-crochet15/
http://chimingwindow.net/chain-stitch-seam-seams4-crochet16/
Seams with the hook –